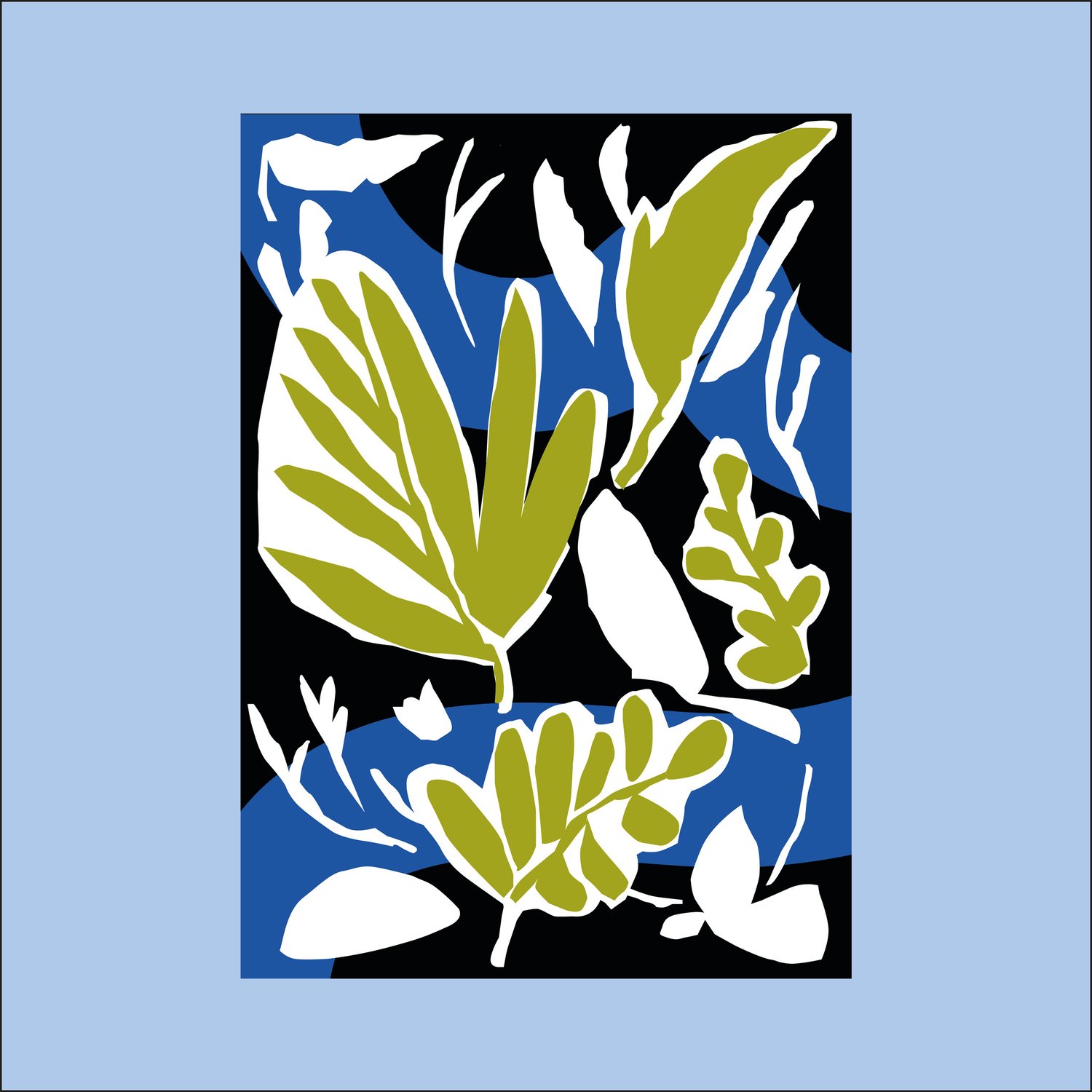 Fika Preorder - Spring Collection
This collection grew from lockdown (the first time around). Inspired by the blooms coming through the muggy colours as winter turned to spring. We all had a lot more time on our hands, I had time to notice all those flowers peeping through the grass. I was so grateful to stop, look and feel those colours coming through on my daily walk. In times of great despair, you can always find comfort in nature, it will always ground you. This collection aims to bring that sense of calm and colour inside your home.
Digital Print on 192gsm Matte Paper
IMAGE 1 - GREEN LEAVES, BLUE/DARK BACKGROUND (ABOVE)
IMAGE 2 - REG WIGGLES, GREEN AND BLUE LEAVES
IMAGE 3 - PINK AND GREEN LEAVES, DARK BACKGROUND
Please note this is a pre-ordering system.
Next order will be made: ASAP
Prints could take up to 2 weeks to be with you.